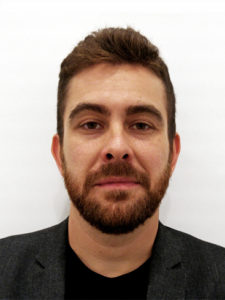 Graphic and UX Designer, born in 1982, after a degree in Graphic and Multimedia Design awarded in Rome, he then worked for about eight years at the GALA Group.
It all started with GALA Engineering, where an Art Nouveau building of the '900 was improved, taking it to class A +++, now the headquarter of GALA S.p.A.
Maurizio is currently dealing with Marketing and Communication, he also develops the SPAZIO GALA stores, planning supplies, furnishings and communication. Organises arrangements for international trade fairs for the subsidiaries of the group.
He works as a Freelance Ux Designer, thanks to a decade of experience in Web Designing and the use of JOOMLA, WordPress and other Frameworks.
Passionate about Photography, Video Editing and Social Network marketing.