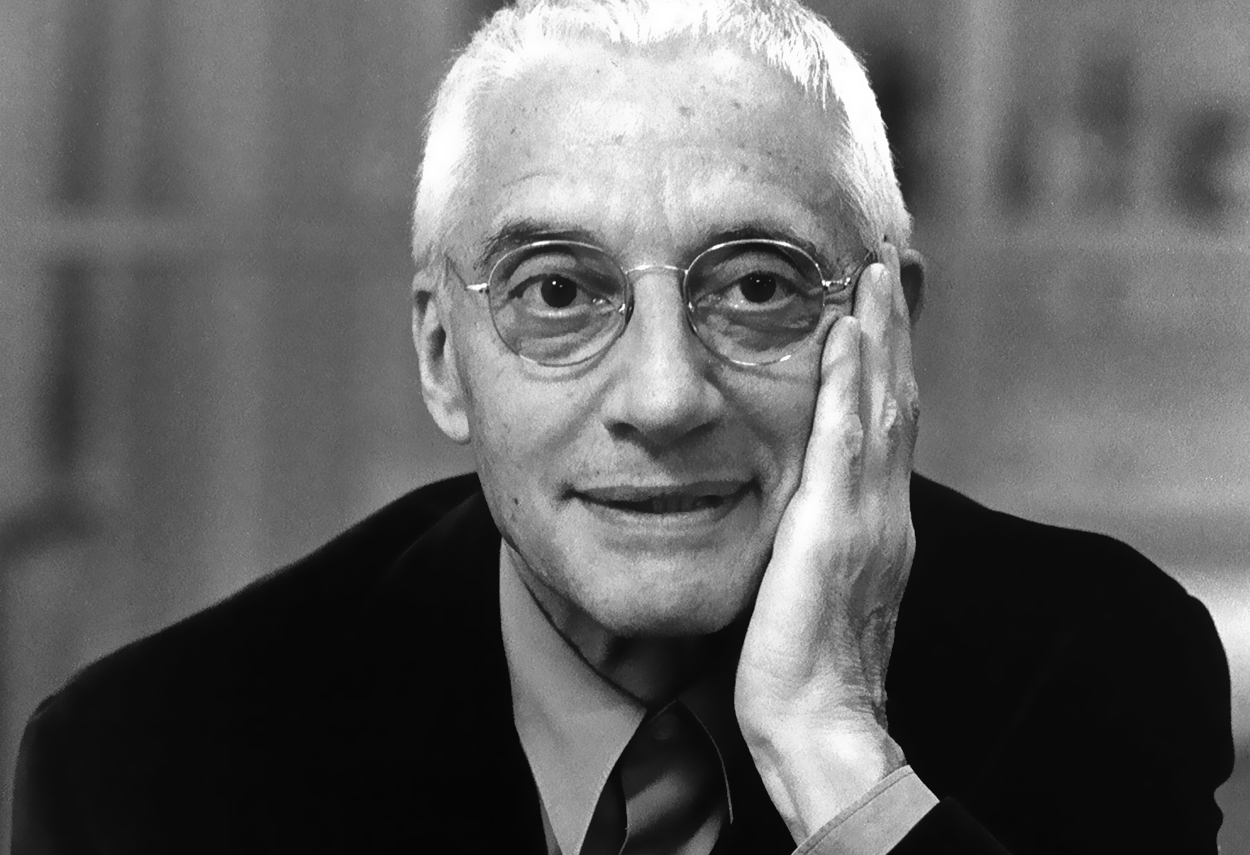 Great Masters | Alessandro Mendini
Alessandro Mendini (portrait)
"I could avoid designing in order to realise but not to think, write or draw… An interview, a drawing, a small exhibition can tell more about me than a great project" Alessandro Mendini
Unlike other architects and designers, he was first a theorist and then a designer. From 1970 to 1976 he directed "Casabella". He relaunched the magazine in an innovative way, approaching the demands of students and the new directions of the radical project (a movement which in Italy was characterised by the deliberate overriding of content over form, of ideology over image). (1) In 1977 he founded "Modo", a magazine on architecture, design and everything connected with the world of design and product. In 1980 he directed Domus, until 1985. He collaborated with Alchimia, creating exhibitions and performances. Alchimia was founded in Milan in 1976 by a group of non-architects. The group came into contact with the exponents of the former radical design and in 1979 the Bauhaus I furniture collection was born and in 1980 Bauhaus II. The authors of these collections are Andrea Branzi, Riccardo Dalisi, Paola Navone, Ettore Sottsass, Franco Raggi, Michele De Lucchi, Alessandro Mendini, the Ufo group, Trix and Robert Haussmann. Considered to be one of the most important avant-garde groups of the 1980s, they won the Compasso d'Oro in 1981. From the experience of this group, Atelier Mendini was born in 1988. (2)
1978 – "Proust" armchair for Alchimia – Alessandro Mendini – Prospero Rasulo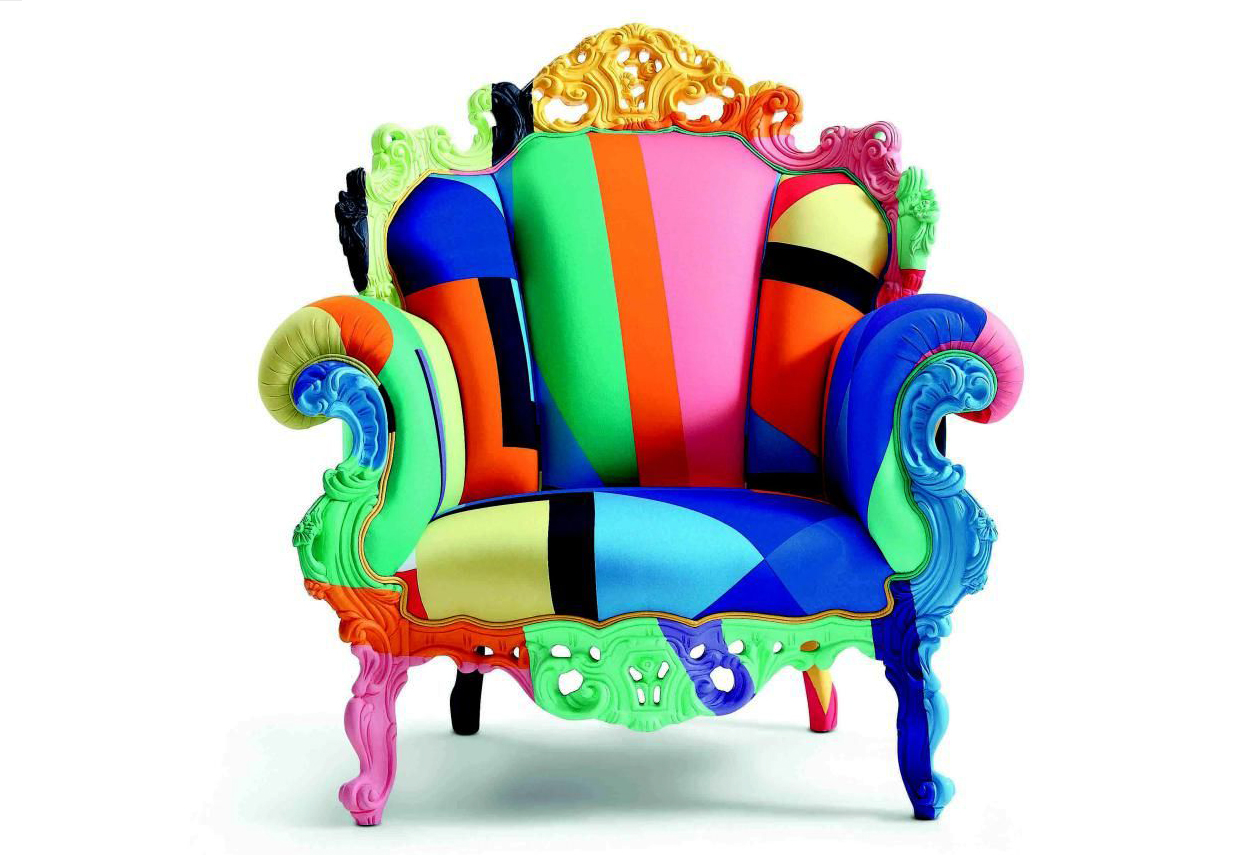 (1978 – Armchair "Proust" for Alchimia – Alessandro Mendini – Prospero Rasulo – Photo courtesy: Pinterest)
He coordinated the thematic section dedicated to "Banaldesign" at the Forum Design in Linz in 1980. Alessandro Mendini, twice awarded the Compasso d'Oro (1979 and 1981), and is a Knight of the French Republic.
Working groups
Architectural lighting works by Piero Castiglioni with Alessandro Mendini. In the section "Working Groups" on the Atelier Mendini website we find:
1989-1994 – Holland – Groninger Museum
(1989-1994 – Holland – Groninger Museum – Photo courtesy: Pinterest)
The team for this project is composed of: Alessandro Mendini, Francesco Mendini, Alchimia-Giorgio Gregori, B.V. Harlem, Piero Castiglioni, Coop-Himmelblau, Michele De Lucchi, Piero Gaeta, Alex Mocika, Philippe Starck, Frank Stella, Team 4 Architetti, Otto Wassenaar, Gerda Vossaert.
Piero Castiglioni also appears in the working group for 'Mobile Infinito' (1981). In 1999 he collaborated with Atelier Mendini on the "Quartiere Maghetti" project in Lugano.
(1989-1994 – Netherlands – Groningen – Groninger Museum – Interior – Photo courtesy: Piero Castiglioni)
The memory of Livio Castiglioni
"He worked in a different way from the others, that is, only with materials without physicality: he created environments with sounds, lights, colours, electricity. In my eyes, it was a real miracle. For me, he was and is a highly original magician capable of designing by overcoming the weight of matter". (2) Alessandro Mendini
Light and Design
Light as a Design Element. "This lamp is made up of three circles. The one at the bottom is the base, the one in the middle is the joint, and the one at the top contains the luminous crown with the LEDs. The shape of the circle is primary and perfect, just as the number three (trinity) is perfect. This spatial situation has a mechanics that allows the light to position itself and turn in any direction. The illuminating disc is like a halo, a magic circle that is not only functional but also highly suggestive. The various colours have been chosen to imbue this high-tech and perfectly ergonomic object with expressiveness, in an attempt to combine imagination, technology and optical precision in a poetic synthesis. If you use this lamp in the dark, you will have the sensation of having a playful object next to you that is not only useful, but also a small protective and magical friend, similar to a cheerful robot, a lucky Amulet". (3) Alessandro Mendini
2012 – "Amuleto" table lamp for Ramun – Alessandro Mendini
(2012 – "Amuleto" table lamp for Ramun – Alessandro Mendini – Photo courtesy: Pinterest)
1993 – "Galassia" collection for Venini – Alessandro Mendini
1988 – "Milo" floor lamp for Segno – Alessandro Mendini
(1988 – "Milo" floor lamp for Segno – Alessandro Mendini – Photo courtesy: Pinterest)
In the book "Atelier Mendini" there is a collection of articles, selected by Signora, that feature Alessandro Mendini.  These include an interview with the master by Francesca Pagnoncelli, published in the magazine Code N°4/08 on page 34.
From the spoon to the city. Is this design principle still relevant today?
It is a beautiful phrase by Rogers that indicates a way of proceeding and designing linked to the desire for perfection that is impossible to follow today. The extreme complexity of the factors involved when designing can no longer lead to a synthesis of the arts. Today is schizophrenic, but this is not a bad thing. Reality is presented in the form of detached pieces like scenes from different plays, juxtaposed in the warehouse of a theatre. (…) The contemporary world is a chaotic magma, a sort of patch-work, and it is in this dissonance that emotions are concealed and found. You have to accept the many complex variables at play and work with contradictions.
During your long creative life, what has changed and what has remained unchanged from your design poetics?
What has remained constant in my work is poetic research expressed through visual languages; the attempt for my objects to enter into psychological contact with those who guide or use them. What changes are the figurative alphabets: new materials, technologies, above all new sensitivities. It is a work based on psychoanalysis, on research and reference to archaic forms of expression: Egypt, the Middle Ages, certain expressions of the Baroque and Rococo eras, certain avant-garde movements of the early 20th century, are periods characterised by the emphasis on the use of thought. I am very mental and methodical, psychic, I live by instinct and thought, I work by studying and reading, I do not use a computer, but a pencil. (…)
What result do you like to obtain from your work? When do you think a work can be considered well done?
A work must be done with attention, care and responsibility. I think I get a result when I see that an object makes you think, arouses a memory, a ritual use and even contemplation. Harmony, beauty, are goals to be pursued with poetic attention to things, people. The phrase "Meaning is created in the progressive utopian hypothesis of reaching an impossible synthesis" that appears on the homepage of our website sums up the meaning of my work: it is the eternal tension, the ability to move through the dark forest, the activity in the labyrinth. It is my way of being that is reflected in what I do.
Bibliography:
(1) Anty Pansera, Dictionary of Italian Design, Milan, 1995, Cantini Editori
(2) Anty Pansera, Dictionary of Italian Design, Milan, 1995, Cantini Editori
(3) Courtesy Chiara Baldacci – Published on Flare – Architectural Lighting Magazine – n°22 – DECEMBER 1999 – page 87
(4) http://www.ramun.com/ita/products/amuleto.html?sn=1
(5) Alberto Bassi, La luce italiana, Milano, Electa